Furnace Replacement in Kaufman & Terrell
If your Kaufman or Terrell furnace is more than 15 years old, you have the potential for major headaches just around the corner. That's the upper limit of its average expected lifespan. Anything beyond that is pure gravy.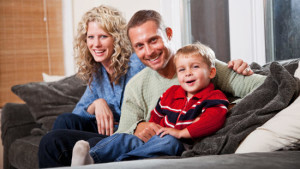 But if you're worried about that gravy turning sour, then now's the time to plan for a replacement home heating system that will take the worry out of turning up the thermostat.
Before taking that next big step in improved home comfort, here are a few tips to help guide you through the process:
Focus on what it can do, not who made it
There are many high quality home heating systems on the market today. So many that the system's brand name should not be your first consideration. Rather, focus on what the system has to offer you in terms of added comfort, reduced energy expense, and environmental friendliness
Consider the Whole System
A heating system is much more than the furnace or boiler. Which is why you need an experienced home comfort provider like Absolute Air to design and install it for you. Simply replacing one "box" for another is not enough.
If cutting your energy costs is one of your priorities, then you'll want your new heating system to be installed with one or more programmable thermostats. Today's more advanced models can be programmed by time of day, day of the week, and some can even be adjusted from a remote location.
Furnace Replacement is an Absolute Air Specialty
At Absolute Air, here are just a few of the steps that go into our heating system design process:
– Perform heat load calculations for proper system sizing
– Check vents and returns for proper air flow
-Check your insulation, doors, and windows to see where heat might be escaping
– Factoring in how your home is sited, i.e., does it face north or south?
– Determining the number and quality of your windows
To learn more or schedule a free in-home new heating system proposal, contact the home comfort specialists at Absolute Air. And before you know it, you'll be back living in paradise with greatly reduced energy bills.