Space Heater Safety Practices in Terrell & Forney
As the fall temperatures continue to drop and we prepare to greet winter, many families in Terrell and Forney turn to space heaters to take the chill out of their homes and save on home heating costs.
But while space heaters offer an economical and portable way to increase the warmth in a single room, or heat a small area of the house without turning on the main heat source, they are also very serious fire hazards. In fact, space heaters are responsible for an estimated 25,000 residential fires each year.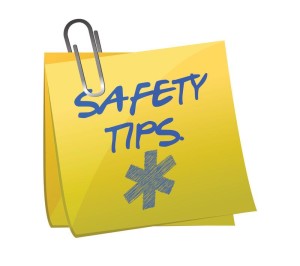 Fortunately, you can keep your family safe and warm this winter just by following a few simple, yet crucial, space heater safety tips.
When selecting a space heater, make sure that it has been tested to meet the most current safety standards, and is approved by a nationally recognized testing laboratory, such as Underwriters Laboratory.
Choose the right size space heater for each room.
Space heaters must now be equipped with an automatic tip-switch that will turn the heater off should it fall over. Do not use an old space heater that does not have this feature.
Read the manufacturer's use and care instructions carefully.
Place the space heater on the floor, at least 3 feet away from any flammable items such as draperies, bedding, or clothing, and never in areas near water.
Avoid using extension cords with space heaters.
Always turn off and unplug a space heater when you leave the room or go to bed, and never leave young children alone around a space heater.
If you are using an unvented fuel-burning heater, make sure to leave doors open to the rest of the house to allow proper combustion and prevent any build-up of carbon-monoxide.
And finally, teach every member of your household how to properly use a space heater, and make sure everyone understands the potential dangers.
At Absolute Air, we care absolutely about your family's comfort, convenience, AND safety, and there's a lot we can do to give you greater amounts of each one.  Call us today for more information or to schedule service.
972-932-5373
972-564-5373
Click here to request service or for more information