How to Prevent Colds & Flus in Terrell & Crandall
We know that your family's health is your top priority. And this time of year, keeping the sniffles and sore throats at bay can be quite a challenge.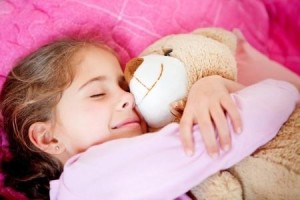 Fortunately, there are several simple and natural ways you can lessen the likelihood of catching a cold or flu this winter.
To help keep your indoor air free of bacteria, dust, mold spores, viruses, and other contaminants, clean or replace your heating system filter once a month, and consider installing an air purifier. Whether whole-house or one room at a time, an air purifier can remove up to 99% or airborne allergens and pathogens it comes in contact with.
Speaking of air, keep it circulating by cracking your windows open for at least half an hour each day. And, if you have ceiling fans in your home, they can do more than just collect dust in the off season. Running them in reverse will help with overall air circulation while bringing warm air down to the center of the room…where you need it most on a chilly winter day.
With shorter days and less sunshine to go around this time of year, the sun is still your best source of vitamin D, which is essential for immunity support. If you feel like your falling short and just can't seem to spend any quality time outdoors, consider taking a daily multi-vitamin.
Take care of yourself. Wash your hands, get plenty of rest, stay active, and hydrate frequently.
As they say, you are what you eat. So nourish your body from the inside out with immunity boosting foods like dark leafy greens, fish, lean protein, garlic, mushrooms, and yogurt. If you do start feeling under the weather, stay away from processed food and dairy.
At Absolute Air, we can help keep the cold and flu bugs away by installing a whole-house air purifier right inside your duct work.  That will help lower your energy costs, too, as cleaner ducts allows the air to flow more freely so your heating system doesn't have to work quite so hard to keep you warm.
For a more comfortable winter with cleaner and healthier indoor air, contact Absolute Air today to schedule service.
972-932-5373
972-564-5373
Click here to request service or for more information