Tips on How to Fight Dry Winter Skin in Forney & Crandall, TX
Dry, itchy winter skin can be more than just uncomfortable here in Forney, Crandall, and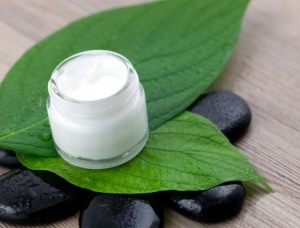 throughout the Greater Dallas/Fort Worth area. Decreased humidity, increased exposure to forced air heating, plus the drying effects of wind and cold can strip away your skin's natural oils and leave it feeling (and looking) like sandpaper.
Luckily, you don't have to sit idly by, counting the days until spring, waiting for your skin to improve. A few preventative measures can replenish your skin's moisture and counteract the damaging effects of the winter chill.
Choose your moisturizer wisely. Many popular commercial lotions contain harsh ingredients that actually work against your skin. Opt for natural coconut or almond oil to replenish moisture and protect your skin.
Exfoliate once a week to remove dead skin, but wash gently the rest of the time using a non-drying body wash.
It's common to prolong showers and baths this time of year. You might even be tempted to turn up the temperature of the water. But that piping hot shower just further dries out your skin.
Apply moisturizer to your entire body right after you shower or bathe, while your skin is still damp. And don't forget the sunscreen when you head outside.
For especially dry hands or feet, apply a thin layer of moisturizing oil before bed. To avoid getting oil on your bed linens, wear thin, breathable gloves or socks overnight.
Use a humidifier to keep humidity levels at a healthy level of about 40%. You can also place a bowl of water in the corner of every room of your home to help achieve the same effect.
For a more permanent solution to dry, indoor temperatures during the heating season, contact Absolute Air today for all the details and a free quote on a whole-house humidity control system.  They're designed to add moisture throughout your home during the winter, and remove excess moisture during the dog days of summer.  Best of all, they work!