AC System Maintenance in Rockwall & Crandall, TX
A lot of folks here in Rockwall, Crandall, and other East Dallas communities thought this past winter would never end.
Some of us here at Absolute Air are among them.  And while they say all good things must pass?  Same goes for winter, allowing a good thing to take its place.  You remember, it's called "spring"!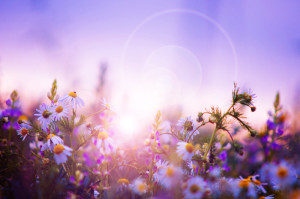 Well now that it's finally here, people are running around to greet it in typical fashion, doing everything from major spring cleaning projects, setting up the backyard furniture, fertilizing the lawn, and all the rest.  While you're at it, you most certainly don't want to forget the importance of having your air conditioning system professionally cleaned and inspected.  Especially the way  we do things here at Absolute Air.
You see, your air conditioning system has a very important job to do in keeping your family cool and comfortable all summer long.  Some families need AC for medical reasons.  And in every case, your system can also help provide you with cleaner indoor air, and that's health plus for everyone concerned.
When you come right down to it, an annual AC cleaning, tune-up, and inspection provides the following major benefits:
Fewer repairs
Lower cost of repairs
Extended system lifespan
Cleaner indoor air
More consistent temperatures from one room to the other
Lower energy costs
Added safety
Why have this service performed in the spring?  Because should one of our if HVAC technicians identity a repair need, taking care of it now will help ensure uninterrupted service later on.
Call us now or anytime soon to schedule service for your air conditioning system, and with it you'll enjoy added comfort and convenience all cooling season long.