How to Reduce Allergy & Asthma Problems in Rockwall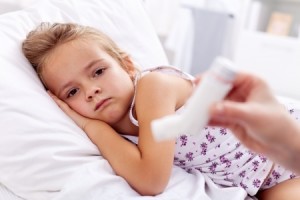 According to the Asthma and Allergy Foundation of America, Dallas ranks 23rd in the US among cities with the worst allergy and asthma conditions.
Of course, if you're one of the people constantly looking for relief, then it doesn't much matter what our ranking is.  All you want is the best possible treatment you can get and, even more so, a cure or at least a lessening in severity.
While the basic causes of asthma are not fully known, this much is documented:  primary contributors are such inhaled substances as:
indoor allergens, including dust, dust mites, and pet dander
outdoor allergens such as pollen and grass
tobacco smoke
bacteria and germs
chemical and new construction by-products irritants in the workplace
air pollution
And where is indoor pollution the greatest?  Inside your home.
So yes, while the number one reason you purchase and operate an air conditioning system is for the cool comfort it provides, air conditioning is also vital to your family's good health.
Here are other health benefits that derive from whole-house air conditioning:
Reduced Stress – Excessively hot indoor temperatures also have a way of causing your blood pressure and stress levels to rise, and there's no relaxation in that.
Helps Prevent Illness – With increased stress, your body's immune system weakens over time, and that makes you more vulnerable to illness and infection.
Helps Fight Depression – Heat often leads to lethargy, boredom and loss of interest; these symptoms are closely related to depression.
You'll Sleep Better – Sleep is a crucial part of our lives and trying to get any sleep when it's warm and humid is next to impossible.
Breathe Cleaner Air – An air conditioning system in combination with an air filter helps rid your home of germs, pesticides, mold, mildew, dust, dust mites, and many other indoor air pollutants.
Three Types of Air Conditioning Systems
At Absolute Air, we offer a greater variety of options to keep everyone in your family cool and comfortable, all the time.  Here, we design and install three types of air conditioning systems:
Central air
Ductless air
Heat pumps
We also provide whole-house air purifiers as another way to provide cleaner indoor air.  These install right inside your ductwork which means they're constantly working to trap dust, dirt, and other pollutants before they can reach your living spaces and your lungs.
For greater comfort and cleaner indoor air, contact Absolute Air today.  We can help, and we look forward to that opportunity.