Replacement Heating System in Crandall & Forney
Are you a "good news" or "bad news" first kind of person?
Well, we're going to make an educated guess and give you bad news first, mostly because you might just find it somewhat reassuring.
Fact:  if your furnace needed to be replaced right now, there's no way you'd know that without getting an expert opinion from a professional heating company.  As in, unless you're a qualified HVAC technician in your own right, there's no way you can make that determination on your own, even if your heating system has completely shut down.  Why?  Because there's always the chance not only that it can be repaired, but that for the time being, you're better off repairing than replacing.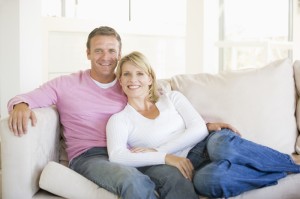 And now you have one more very good reason to find one professional heating company you learn to trust, and stick with them.  Especially if they're demonstrated their willingness and ability to stand by you.
And now for the good news part of our story.  At Absolute Air, we tell our customers like it is.  Which means we'll give you our best "repair vs. replace" advice, answer all your questions, and then act on your instructions.
Still, you might wonder, "there must be at least some clues that a furnace might need to be replaced?"  And you'd be right.  Here are some of the more common indications that a replacement furnace might be your best course of action:
Loud popping, banging, and other such noises
Hot and cold spots throughout your house
Higher-than-normal heating costs
Higher than normal thermostat settings to achieve the comfort levels you want
Burner flame is yellow vs. blue
Your house is overly dry or dusty
Your furnace is 15-20 years old, which is its average expected lifespan
If you're looking for home comfort advice AND service you can trust, contact Absolute Air today or anytime at all. We're here to make indoor living more comfortable, convenient, and safer for you and every member of your family.