How to Unplug from the Rat Race in Crandall and Forney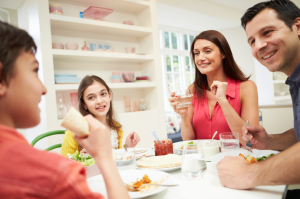 In today's paced-faced world, sometimes we all just need a day to unplug. A moment to appreciate the people and places around us. To stop and smell the roses, if you will. But between career, home, and family obligations, finding the time to slow down is no easy feat. Add in the texts, tweets, and emails that are constantly vying for our attention and it might seem like a lost cause.
Well maybe a National Day of Unplugging can give you the push and motivation you need. This day, celebrated on the first Friday of March, challenges us to step away from our electronic gadgets and devices for 24 hours and focus on reconnecting with the world around us. And here are a few ways you can join in on the fun of unplugging.
Host an Unplugged Party – Invite friends and family over or just celebrate with those in your household. Put the phones and tablets away and enjoy some old-school games and activities, ask musically talented guests to bring their instruments for an "unplugged" concert, or simply enjoy catching up face-to-face.
Reach Out – When was the last time you talked to your cousin across the country, or even your neighbor across the street? Remember, commenting on their status updates doesn't count. Bring some coffee, tea, or cookies to folks in your neighborhood, and get to know them better. Call (yes, technically it's plugging in) someone who's voice you've not heard in a while. Write your mom a note of appreciation, or sit down with your spouse to let them know just how much they mean to you.
Look Inward – Sometimes, the person we need to reconnect with the most is ourselves. Use some time to reflect on who you are as a person, what motivates you, and what makes you happy. Think about goals and make a realistic plan to attain them, or reexamine them if you think the goals may not be all that realistic to begin with.
Commit to Unplugging – Unplugging for a day is great, but if you find that more of your life unfolds on a screen than it does in person, make a plan to unplug more often. For example, leave the phones and other hand-held devices in another room during meal time, set aside some time each day to catch up with the kids, or check in with the virtual as you must and then designate the rest of the day for yourself, your friends, and family.
By the way, if a sudden heating or cooling emergency arises in the middle of your quality unplugging time, it's okay to call us for assistance. No one will hold that against you, least of all your local heating and cooling professionals at Absolute Air.