How to Minimize Home Maintenance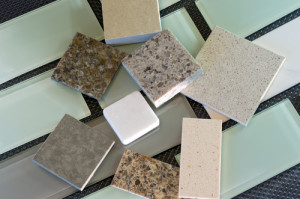 After a hectic week of work, appointments, extra-curricular activities, and everything else today's busy families contend with, there's nothing quite like a weekend with nothing to do but relax. That is, unless you're a home owner. And then, chances are, your weekends are filled with endless projects and honey-do lists.
That's why you might be interested in the following building and remodeling materials, each of which is pretty much maintenance free, which gives you more true free time.
Quartz Countertop – In addition to being durable, anti-microbial, and scratch resistant, quartz is also non-porous which means it never needs to be sealed (unlike the ever popular and similarly-priced granite).
Laminate Flooring – Easy to install, modestly priced, and super easy to maintain, laminate flooring comes in countless styles and finishes that can suit any home. It can even mimic the look and feel of exotic hardwoods and pricier natural stone.
Paint – One of the easiest ways to transform a space, today's paint options are more durable than ever. Look for scrub-able paint for those areas of your home that are prone to finger prints and stains.
Cabinets – Whether you prefer solid wood, laminate, or melamine, choose slab front or shaker style cabinets if you want really want them to be maintenance free. Ornate moldings are pretty, but a hassle to keep clean with all those nooks and crannies
Fiber Cement Siding – Less expensive than wood, fiber cement siding is rot proof, insect proof, and fire proof. Plus it's dimensionally stable and won't warp or put stress on paint finishes as the weather changes.
Composite Decking – With color and design options that mimic the color, texture, and grain of real wood, composite decking won't fade, chip, or splinter like real wood and will stay beautiful for years to come with very little maintenance.
The next best thing to maintenance free is repair free, and we can help provide repair free performance for your home heating and cooling system preventative maintenance. If it's been a year or more since service was last provided, contact Absolute Air today, and we'll give you one or two more things to stop worrying about.