What to Expect from Your Heating & Cooling Company
That probably sounds like a funny opener from, well, a heating and cooling company.
But you see, we're more than that, which leads us to expectation number one: heating and cooling companies should be equally adept at ventilation – the V in HVAC – so that you have proper airflow throughout your home. Without proper airflow, you could have such problems as hot and cold spots which, in turn, causes your heating or cooling system to work harder than it should have to, thus resulting in more repairs and a shorter system lifespan.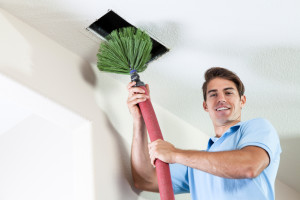 And while we're on the topic of airflow, you should choose a heating and cooling company – or ask the one you already have – about their experience in getting rid of indoor air pollution. Why is that so important? Here are a few very good reasons as reported by the U.S. Environmental Protection Agency:
50% if all respiratory illness is caused or aggravated by polluted indoor air.
Indoor air pollution is rated as the nation's biggest pollution problem.
The air in new homes can be 10 times more polluted than outside air because they are built so much tighter.
A properly equipped and experience heating and cooling company can rid your home of the contaminants that cause or aggravate allergies, asthma, and other upper respiratory ailments.
In no particular order, here are a few other things you absolutely should expect from the heating and cooling company you depend on for year-round indoor comfort:
Someone who takes the time to learn your home comfort priorities. For example, just how important is cutting your energy costs? Reducing carbon dioxide emissions? Being able to adjust temperature settings while you're away from home?       You have more options today than ever before, and any heating and cooling company worth its salt will make you aware of them.
Someone who emphasizes preventative maintenance to help maximize your investment, improve your indoor air quality, and reduce the likelihood of system repairs.
Someone who respects how busy you are by showing up on time for appointments or at least making you aware of unexpected delays.
Someone who will always take the time to answer your questions, even if it cuts into their own busy day.
At Absolute Air, we work hard to give you our absolute best each and every day, and to be everything you could possibly expect – and then some – from an HVAC service provider. Try us once, and you'll see exactly what we mean. And that's a promise.