Outdoor Electrical Safety Tips
It's easy to forget electricity even exists once you step outdoors, especially for young children. Once they work their way into the open air, they lose sight of switches, lights, sockets, extension cords, and just about anything else electrical.
But just because outdoor electrical devices can't be readily seen doesn't mean they're not there. As a parent, therefore, you need to provide your kids sensible instructions for avoiding electric shock, or worse, during outdoor play time.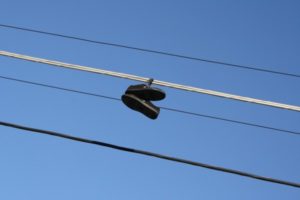 Here are some helpful tips to help you get started.
Always have an electrician inspect your pool before swimming season. But even with that, post an emergency procedure safety sticker near the pool and/or hot tub in case something goes wrong with the electrical wiring.
Electric grills are safer than their charcoal designs, but should never be used in damp or wet weather conditions. Also, be sure yours is connected to a GFCI outlet for added protection.
Power lines may seem like a climbing destination to your youngsters, but they are to be kept away from at all cost and should not even be touched with sticks, toys, or any other object.
Never climb a utility pole and discourage your kids from throwing an old shoe, tee-shirt, or any other object onto a power a line.
Never climb a tree or structures that's close to a power line. At the same time, encourage kite flying in open fields where no power lines exist.
Stay indoors during an electrical storm. Statistics prove it's just not worth taking the chance.
Electrical yard equipment should always be stored indoors. Also, avoid using electrical power tools in wet or damp conditions.
Check the electrical cords of your power equipment each time before using them. If frayed or worn, they either need to be replaced or repaired before you use that tool again.
Never plug two extension cords together outdoors and unplug them when not in use.
Not sure if your outdoors is as safe for kids, other family members, and guests as you'd like it to be. Then don't take chances. Instead, contact Absolute Air today to request a whole-house electrical safety inspection, one that covers inside and outside your home. If there are any electrical problems, irregularities, or code violations in evidence, we'll advise you and recommend the best means to rectify the problem. And all for your family's added safety and convenience.