Absolute Air
Someone Else You Can Depend On.
Absolute Air was established in 2009.
In our case, we didn't start a company to blend in with an already crowded field of competitors.  We opened an indoor comfort business because we believed then – as we do now – that we had something new, better, and different to offer.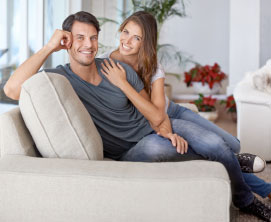 We call it "Absolute dependability" whereby we're prepared to demonstrate, one customer at a time, that you can depend on us for everything that matters to you, including:
Technical excellence.
Courteous treatment.
Treating every job, regardless of difficulty, with the same degree of importance, because we know it's important to you.
Earning your trust vs. simply expecting it.
Never trying to SELL you anything. Instead, we listen, ask questions, analyze every situation, and only then give you our best advice.
Ask our customers, and they'll tell you that kind of treatment never gets old. Maybe that's why they keep asking me us to do more.  In response, we ARE doing more.  In fact, we opened our electrical repair services division in 2017 so we can tend to an expanded range of indoor comfort and safety needs.
Is Absolute Air the right service provider for you?  We hope you'll take the time to discover that for yourself.  And if that process includes calling us with any questions you might have, we'd be happy to speak with you.