New AC System | Replacement AC System
Has Your AC System Run its Course? If So, We've Got Exactly the Replacement You Need.
There are plenty of ways to keep cool.  You know, things like waving a paper fan at yourself, sitting on a block of ice, hanging out inside a meat locker…why, the options are virtually unlimited.  But when you come right down to it, there's only one effective and long-lasting solution:  a hard-working, high efficiency New AC system you can count on.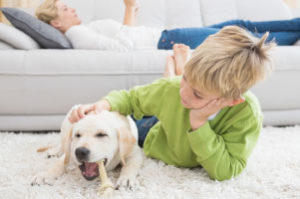 If your current system has ceased to be that, Absolute Air is ready to design and install the perfect replacement system.  Perfect, that is, for your home, family, and budget.  Just the way it should be.
Not certain your current system really needs to be replaced?  Well, it just might if you're observing any of these symptoms:
Uneven temperatures from room to room
Ever-increasing energy bills
The need for frequent thermostat adjustments
Loud noises from various system components
Ever increasing repair bills
Here's just some of what you can expect from Absolute Air:
Design and installation.  We don't just replace one "box" with another, we check your ducts for cracks, leaks, and proper sizing, then perform heat load calculations to ensure we install the right size system for maximum operating and energy efficiency. Additionally, we'll determine if any family members have certain health issues that a new AC system can help alleviate.
High quality products.  Absolute Air installs only superior quality systems featuring brand names you know and trust.
Energy Savings.  If your current system is at least eight years old, it's operating at only about 60% of its original energy efficiency. The higher the SEER rating of your new system, the greater the energy savings.
New system warranty.  In addition to the manufacturer's warranty, Absolute Air guarantees your 100% satisfaction.  If your system isn't performing up to your expectations, we'll do whatever it takes to make it right and make you happy.
Contact us today to learn more or request a free in-home comfort analysis and new system proposal.  We're ready to show you what ultimate indoor comfort is all about.