Preventative HVAC Agreement
With a Little Extra Care, Your HVAC Systems Will Take Better Care of You.
Here's a fact worth taking note:  heating and air conditioning systems that receive annual preventative maintenance cost less to operate and provide enhanced levels of comfort. Check out just some of what you can start enjoying with maintenance provided by Absolute Air: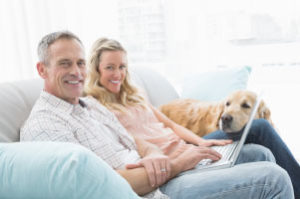 Improved system performance
Fewer & less costly repairs
Added safety
Lower utility costs
Longer system lifespan
Now, Absolute Air offers you all these benefits and more simply for becoming one of our Preventative Maintenance Agreement customers.
Here's what your participation includes:
Annual precision tune-up and cleaning for each system covered under your plan
Increased system capacity
15% discount on all Absolute Air services and repairs
Priority scheduling
24-hr emergency repair service
If you move while your agreement is still in effect, you can transfer it to your new home or to the people buying your current home.
Plus, we contact you to schedule your annual precision tune-ups and cleanings so you have less to keep track of.
Contact Absolute Air today for more information…we can even sign you up over the phone.