Gun Barrel City, TX 75156
Air Conditioning, Heating & Electrical Services in Gun Barrel City, TX
Despite having a name that evokes images of the Old West, Gun Barrel City was incorporated only in the 1960's…a relative newcomer as communities go. Its name comes from the former Gun Barrel Lane which is now Start Highway 198. And, true to your community's motto – "We Shoot Straight with You" – you can count on no less from the folks here at Absolute Air.
We'll explain why, for example, your heating and cooling systems should undergo preventative maintenance at least once a year. If, at any time, we discover a repair issue, we'll get to the root of it, explain exactly what needs to be done, and give you a guaranteed upfront price for the work involved. Even if takes longer than we figured, you'll pay only the price you approved.
And when it's time for a new or replacement home comfort system? Today, we have more ways than ever to heat and cool your home efficiently, so what we recommend will be the one solution we're confident will best fit your needs and budget.
And that's about as straight shooting as it gets.
New AC System Gun Barrel City | AC Repairs Gun Barrel City
When it gets hot around here, it tends to stay hot.  Sometimes unbearably so.  That's why you need an AC service company that won't leave you hot under the collar before, during, or after service is provided.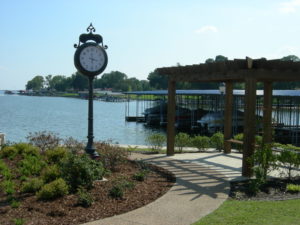 With Absolute Air, you can count on same-day service, especially when you have an emergency repair need. Our air conditioning services include annual maintenance, repairs for all makes and models, along with new system design and installation.  We also shine when it comes to annual preventative maintenance to help you get every last dollar of value from your investment in more comfortable indoor living.
New Furnace Gun Barrel City | Furnace Repairs Gun Barrel City
We may not have the longest and coldest winter in the country, but from November – February, the average low temperature in the Greater Dallas area is 41 degrees.  That means you need a heating service provider that's every bit up the task of keeping you safe and warm indoors.  In Crandall and many neighboring communities, more and more home owners like you are turning to Absolute Air for:
Annual preventative maintenance
Expert repairs, all makes and models of furnaces, ductless air systems, and air source heat pumps
New system design and installation
Absolute Air:  your partner in more comfortable and convenient indoor living.
Electrician Gun Barrel City | Electrical Repair Gun Barrel City
As licensed electricians, we do our own electrical wiring on new heating and cooling system installations for the ultimate in quality control and accountability. Plus, you can count on us for any home electrical service need under the sun – generator installation and maintenance, circuit breaker upgrades and replacement, new switches and outlets, and all the rest.
Click on any of the links below to learn more about our many indoor comfort and safety services.