Commercial HVAC | Commercial Heating & Cooling
Enhanced Indoor Comfort Leads to Greater Productivity.
When we commit to being the one HVAC company you can rely on, no matter what, it's not a commitment we make lightly.  And that's reasons #1 to make Absolute Air your complete heating, cooling, and indoor air quality service team.
From 24/7 emergency repair service to custom developed system maintenance plans, we give you everything you need to keep the wheels of progress rolling forward. While providing for the enhanced indoor comfort and safety of everyone concerned.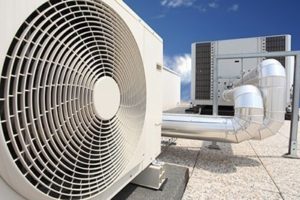 New installations? They bring out the best in us, from custom design to precision installation.
Here are just some of the commercial HVAC systems we maintain, repair and install:
Commercial heating systems
Commercial cooling systems
Rooftop HVAC systems
Cooling towers
Chillers
Air filtration systems
Condensing units
New construction
Don't see exactly what you're looking for? Then just call and ask…because chances are, we do that too! 
Contact Absolute Air for a Free and No-Obligation Quote Today
Cliché that it might be, time is still money, and we're not about to waste any of yours. So why not contact us today to request service OR for a professional, free, and no-obligation quote.
Absolute Air: we're more than a good resource to have around. We're ready to serve as your partner in enhanced indoor comfort, safety, and productivity. We look forward to your call.