Heating Repair | Furnace Repair
There's No Time Like Now to Get Your Furnace Working Again!
When was the last time your furnace, heat pump, or ductless air system gave out?  Probably on the coldest day of the year, a weekend of course, well into the evening, and with a houseful of company to entertain…you know, one of those times when it's nearly impossible to get someone to come out and try to fix it.
Then again, you probably didn't call Absolute Air.  Because if you had, we wouldn't have made excuses.  We would have made plans to come right out to see you to restore the winter-time comfort you depend on.  After all, isn't that what 24/7 emergency repair service is all about?  We think so.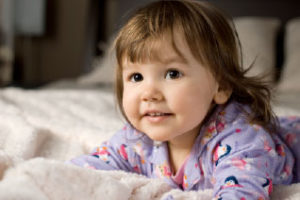 Absolute Air service technicians are highly trained and experienced.  Just as important, we service and repair all makes and models of furnaces, heat pumps, and ductless air systems…including yours.
Once we arrive on the scene, we'll get to work diagnosing the problem. Afterwards, we'll give you our best recommendation on what needs to be done.  Depending on the circumstances, we might even present you with a few different options. That way, you can determine what's best for your home and budget.
So, if you have too little heat or none at all, contact Absolute Air today or anytime at all. You'll be in very capable hands.
Furnace Preventative Maintenance | Furnace Tune-up & Inspection
On average, home heating and air conditioning systems operate a combined 3,300 hours per year.  That's a total of 137 and a half days.
What if you were to drive your car for the same amount of time? Well, if your average speed were 65 miles, that would take you a full 214,500 miles. That's the equivalent of circumnavigating the globe nearly 8 times.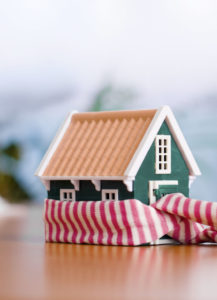 What's the point?  Just this:  there's no way you'd complete even a small portion of that journey without taking very good care of your car, assuming you bought one that was good for at least that many miles. But aren't you making the same impossible demands on your heating and cooling systems by allowing them to run, year after year, without the benefit of annual tune-ups and inspections?
And now you know why preventative maintenance is so important. Important to keep your home well heated, your energy costs down, the repair frequency low, and your indoor air as clean as possible.
Heating System Tune-up & Inspection
Here's just some of what our heating system tune-ups and inspections include:
Test ignition system for safe & proper operation
Test air flow duct system for carbon monoxide
Test exhaust system for proper venting
Test safety & control circuits for proper operation
Vacuum & inspect burners
Inspect pilot burner
Lubricate all moving parts per manufacturer specs
Tighten & inspect all electrical wiring
Check & level thermostat
Test for natural gas leaks
If it's been a year or longer since your last heating system tune-up and inspection, we urge you to contact Absolute Air today.  Your local and reliable service provider since 2009.