Air Conditioning | AC Maintenance
Cool as a Cucumber…the Only Way to Be.
You air conditioning has one job, and one job only:  to keep you and your family cool and comfortable, all summer long.  In the DFW area, that's no small task.
That's why, Absolute Air recommends an annual system tune-up and inspection.  Here's how that can benefit you: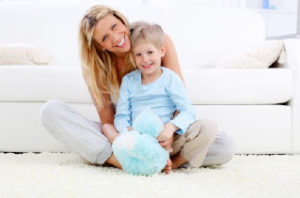 Improved system performance
Fewer repairs
Longer system lifespan
Reduced energy costs
Added safety
Your AC system should receive this kind of preventative maintenance at least once a year to help you get everything it has to offer.
AC Service | AC Repair
We repair all makes and models of central air conditioning systems (along with ductless air and heat pump systems). Which means we can correctly diagnose and repair your system, too.
Here are a few of the more common AC problems:
Condenser shuts down.  This is probably caused by a faulty motor or compressor.
Uneven temperatures from room to room.  This could indicate several things, including cracked or leaking ducts, undersized ducts, decreased duct insulation, a faulty thermostat…even something as simple as blocked vents or registers.
The temperature isn't "just right".   Once again, a faulty thermostat could be the problem, or one placed too near a heat source, sunlight, or an un-insulated wall.  Or it could mean your condenser coil has frozen up.  This is one problem you can self-check by turning off the system for an hour or two. Once you turn it back on, see if there's cool air coming from the vents. If not, you might be facing a leak in the system, lack of refrigerant, or dirt that's blocking the condenser unit.
Your air conditioning is a complex mechanical system that requires highly trained, experienced, and dedicated professionals to get the job done to your complete satisfaction.
In Kaufman, Forney, and surrounding communities, that company is Absolute Air.  Call now to request service.