Customer Guarantees & Assurances
Just for the Record.
Do you consider "don't worry about it" a guarantee? Neither do we. All that does is make someone worry more.
Our goal is to cause you no worries at all…to leave you supremely confident you've chosen the right service company, even before we start the job.  To help accomplish that, we offer you the following guarantees and assurances.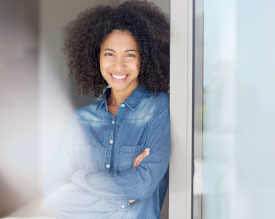 Guaranteed upfront price quote, which means no job gets started until you approve the price.
100% customer satisfaction guarantee.
Background checks conducted on all prospective employees.
Clean cut, uniformed, polite and respectful technicians who arrive in lettered trucks with company id's for your added peace of mind.
Helpful & courteous customer service reps.
Ongoing training and education for all company employees.
Well-stocked trucks to help expedite job completion.
Thorough after-the-job clean-up.
What's more, we provide all guarantees in writing, including manufacturer warrantees.
Yes, Absolute Air is a different kind of home service company.  We think you'll appreciate those differences as we begin to earn your trust.