Is it Time for a New Home Heating System?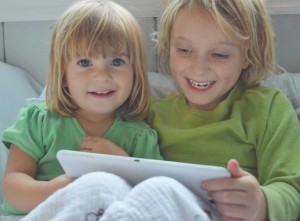 This is the time of year when lots of us are thinking about getting all sorts of new "stuff". You know, things like a new fall wardrobe, maybe a new TV or computer now that you're spending more time indoors – and, of course, it's never too early to start creating your personal holiday shopping gift list.
Still, every now and then circumstances require that you consider buying new stuff that isn't quite as fun as all that – let's say, for example, a home heating system. Is that something you should even be thinking about? Well, the answer is a resounding yes IF certain conditions exist, especially the following:
Getting long in the tooth. If you heating system is at least 15 years old, it's definitely worth considering replacing it now before it completely breaks down and you have no choice. Wouldn't you rather replace it on your terms when you have more time consider your options?
A flock of repair bills. The older the system, the greater the likelihood of repair problems. That's to be expected. But at some point you have to ask yourself if you're starting to throw good money after bad.
It can't meet your needs. You know a furnace isn't what it used to be once you need keep turning the thermostat up in the winter to stay comfortable.
The shock of opening your utility bills. Minor increases in annual home heating costs are to be expected. But when the bills start up going up by leaps and bounds, your heating system is currently unable to efficiently distribute warm air throughout your house, and there's got to be a reason for that.
You think it's haunted. A well-maintained, highly efficient heating system is so quiet, you barely know it's on. But a furnace that's seen better days can make a racket with all the pinging, popping, and banging.
Hot and cold spots. One more sign of bad times for your furnace is an uneven distribution of heat, where you're nice and cozy in one room, and wrapping blankets around yourself in another.
Have we shed any light on problems you may be having with your home furnace? If so, and you're looking for a dependable solution, contact Absolute Air to schedule service. We'll troubleshoot the problem, tell you exactly what's going on, and then present you with your best options to resolve the matter. If it can be repaired and that's what you opt for, we'll give you a guaranteed upfront price before starting the job. Or, if you decide to replace your furnace, we'll design and install the ideal system for your home and budget, just like always. Contact Absolute Air today for the service and results you expect.