How to Protect Your Kids from Injury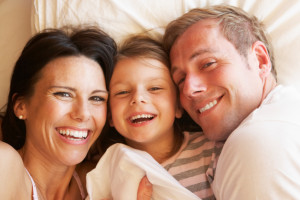 What does "home" mean to you? For most of us, it's that one special, nurturing place where we retreat to after a long day, make memories, and celebrate life. Unfortunately, it's also where millions of children are injured or exposed to toxins on a daily basis.
So in honor of National Childhood Injury Prevention Month (September, 2015), here are 8 ways to make your home the safe haven for your children that it should be.
Prevent scalds by lowering the temperature on your water heater to 120 degrees Fahrenheit, and always test the water temperature yourself before putting your child in the tub or shower.
Guard against falls by installing carpeting or runners on stairs. And make sure your stairway has a sturdy handrail on at least one side.
Lock up poisonous items such as bug sprays, household cleaners, and medications.
Secure large pieces of furniture to the wall with anti-tip safety brackets or straps.
Make sure you have working smoke and carbon monoxide detectors on every level of you home.
Test your home for radon (an odorless, invisible radio-active gas that is believed to be the leading cause of cancer in non-smokers) every two years, or after a renovation.
Make home updates safely. Opt for low VOC-paints, cordless blinds and window coverings, and have your 1978 or older home tested for lead and asbestos before starting any major renovations.
Keep your indoor air as healthy as possible by cleaning or replacing air conditioning and furnace filters regularly, maintaining the humidity level between 30-50% (depending on the season), and not allowing anyone to smoke in your home.
You know what else September is? The perfect month to have preventative maintenance performed on your home heating systems by Absolute Air, your complete resource for home heating, air conditioning, duct cleaning, and more. With annual preventative maintenance, your system will run better, last longer, and operate more energy efficiently – and that means a reduction in your home heating costs. To schedule service, contact Absolute Air today.